M O U S S A D I A K I T É

Moussa Diakite was part of a generation of pioneering musicians in 1970s and 80s Mali, Africa. His compositons & performances are heavily influenced by the Wassoulou styles of Southwestern Mali.

Following a formative period in the Ivory Coast playing with Les Ambassaduers de Bouke and Le Super International Band de La Ba Sosshe, Moussa returned to Mali in 1979 as lead guitarist for the seminal Super Rail Band de Bamako. Moussa also played and toured with the legendary Toumani Diabate's Yanga Orchestra before becoming lead guitarist for international star and "Voice of Africa", Salif Keita. After playing to sold out theatres and to 100,000s of people in stadiums across the planet for five years Moussa fell in love in and with Australia whilst on tour, settling there in 1994.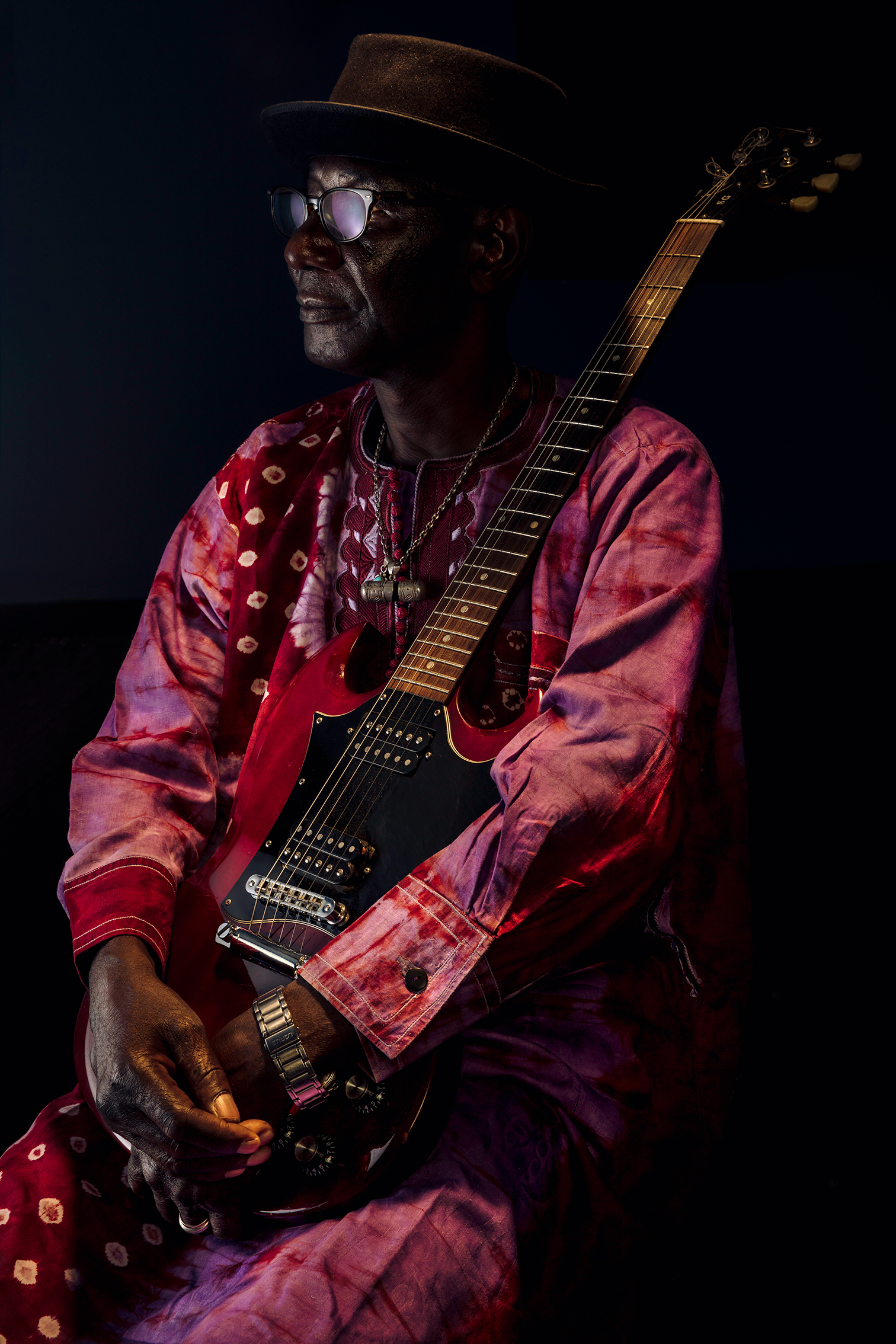 Since 1994 Moussa Diakite has been a heavy influence and inspiration to the Australian African music scene. He formed Badema (The brothers) followed by Afro Jazz and became a feature of the local festival circuit playing at Bellingen, Kiama and Apollo Bay Festivals as well as performing with Malian diva Oumou Sangare at Sydney Opera House. Moussa has also played with other groups including Keyim Ba and he continues to perform with Chosani Afrique.

In 2015, after an absence of 21 years Moussa returned to Mali accompanied by an exciting rhythm section (Simon Olsen and Ben Kidson) to record a new album, "Doncomodja". Lending a hand in the studio were some of Mali's finest musicians, a testament to the high regard in which Moussa is held in his homeland including; Djelimady Tounkara, recent Grammy nominee Bassekou Kouyate and Toumani Diabate. The result is a highly acclaimed tour de force as "Diakité re-emerges as humble torchbearer, unsung hero and ambassador for Malian culture".

March. 2018.

︎ ︎ ︎ ︎